First of all this post here contains no information about any outside religions, or anything outside of the game. This is all about something I noticed a few weeks ago when watching the ending of Silent Hill 1 on YouTube.
(side note. I'm using the name Alizer for the woman in white aka Alessa/Incubator aka Alessa the Incubator aka Alessa Awakened aka Whatshername)
I was watching the Good+ Ending on youtube last night when I noticed three pivotal things. The first thing I noticed was that the bottle of aglaophotis never actually breaks on Alessa/Incubator (Alizer). When you watch this part you will notice that the bottle hits the aura/shield around Alizer when it breaks.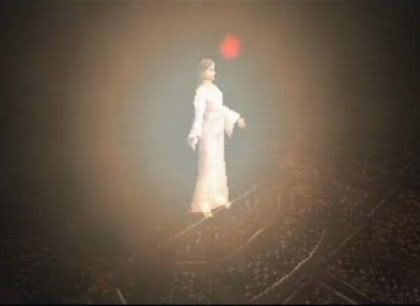 The glow surrounding Alizer disappears and the aglaophotis spills on her dress. This is when Incubus is born, and there's no glow surrounding the Incubus.
When Incubus is defeated it disappears in a glow of light and Alizer reappears now once again surrounded by that glow of light. When she's giving birth to Alessa (v. 2.0 aka Heather.) the glow grows stronger. When Alessa/Heather is born the glow is now gone.
But that's not all I noticed. I watched the clip again and made sure to pay careful attention to the part where the God is actually "born". That's when I noticed that after Dahlia says "My daughter will be the mother of God!" a bright yellow glow from inside the wombs of both Cheryl and Alessa appears.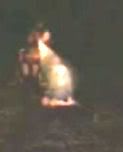 Any thoughts? Personally I just found this interesting.